LEADING ARCHAEOLOGIST Braj Basi Lal, who led an excavation at the then disputed site in Ayodhya in the mid-1970s and later came up with the theory of a temple-like structure beneath the Babri Masjid which was demolished in 1992, passed away in the early hours of Saturday. He was 101.
Honoured with the Padma Vibhushan last year, Lal had been battling health issues and was on life support at his home in Delhi for the past few days.
Taking to Twitter, Prime Minister Narendra Modi described Lal as "an outstanding personality" and wrote that he was "pained by his demise". "His contributions to culture and archaeology are unparalleled. He will be remembered as a great intellectual who deepened our connect with our rich past," Modi posted.
Shri BB Lal was an outstanding personality. His contributions to culture and archaeology are unparalleled. He will be remembered as a great intellectual who deepened our connect with our rich past. Pained by his demise. My thoughts are with his family and friends. Om Shanti. pic.twitter.com/eA3MlNI27Q

— Narendra Modi (@narendramodi) September 10, 2022
"In the passing of Prof B B Lal Ji, we have lost one of the brightest minds who has contributed significantly towards our archeological excavations & endeavours and trained archeologists for over 4 decades," Union Culture Minister G Kishan Reddy posted on Twitter.
Considered India's most senior archaeologist, Lal was involved in archaeological research and writing till the age of 100. He was trained by British archaeologist Sir Mortimer Wheeler at Taxila in 1944, after which he joined the Archaeological Survey of India and served as its Director-General from 1968 to 1972. He was awarded the Padma Bhushan in 2000.
Also Read | 'Happy the SC took notice of archaeological findings in Ramjanambhoomi verdict': Archaeologist BB Lal
Born in 1921 in Uttar Pradesh's Jhansi, Lal developed an interest in archaeology after completing his master's degree in Sanskrit from Allahabad University. He worked extensively on archaeological sites associated with the Harappan civilisation and those said to be linked to the epic 'Mahabharata' in the 1950s. He also served on several UNESCO committees.
It was in 1990 that Lal wrote about the "pillar-base theory" on the basis of his excavations at Ayodhya in the 1970s. He claimed to have found temple-like pillars which, he said, would have formed the foundation of the Babri Masjid. Lal's findings were published in the magazine 'Manthan'. His theory was later recognised as the interpretive framework of the Allahabad High Court-appointed excavation team in 2003.
Only for subscribers | Hindu religious antiques found at Ramjanmabhoomi site, says temple now
In an interview to The Indian Express in the wake of the Supreme Court verdict in the Ram Janmabhoomi case in 2019, Lal had said: "Archaeological investigations had clearly established that there was a temple at the site before the construction of the mosque, and we were happy that the Supreme Court took due notice of this fact in pronouncing its judgment."
Advertisement
In a career spanning over five decades, Lal excavated several landmark sites, including Hastinapura (Uttar Pradesh), Sisupalgarh (Odisha), Purana Qila (Delhi) and Kalibangan (Rajasthan). From 1975-76, he investigated sites like Ayodhya, Bharadvaja Ashrama, Sringaverapura, Nandigrama and Chitrakoota under his Archaeology of Ramayana Sites project.
More From Political Pulse
From the Urdu Press | I-Day call for 'freedom from hate and fear', PM vs Rahul on Manipur
PM Modi touches on problem areas in I-Day speech: Manipur, inflation, unemployment
PM Narendra Modi frames 2024 battle: Fight against corruption, nepotism, appeasement; parivarvaadi parties a 'perversion'
Click here for more
He also worked on over 50 books and 150 research papers published in national and international journals. Some of his most notable books include, 'The Saraswati Flows On: The Continuity of Indian Culture' published in 2002, and 'Rama, His Historicity, Mandir and Setu: Evidence of Literature, Archaeology and Other Sciences' published in 2008.
In a 2020 interview to The Indian Express, which was among his last media interactions, Lal had a message for the new generation of archaeologists. "My advice to all the field-archaeologists is: (i) Define your objective clearly and then after due exploration choose your site for excavation; (ii) Be entirely objective in your analysis of the data obtained. No subjectivity should be allowed to creep in; (iii) Try to publish your results as early as possible; (iv) Keep your eyes and ears wide open," he had said.
Most Read 1 Gadar 2 box office collection day 4: Sunny Deol film records biggest Monday collections of all time, nets a total of Rs 173 cr 2 Bigg Boss OTT 2 Finale Live Updates: Elvish Yadav wins Salman Khan's show, Abhishek Malhan shares message from hospital 3 Happy Independence Day 2023: Wishes Images, Whatsapp Messages, Status, Quotes, and Photos 4 OMG 2 box office collection day 4: Pankaj Tripathi-Akshay Kumar film delivers better Monday than opening Friday, earns Rs 55.1 cr 5 Jailer box office collection Day 5: Rajinikanth film set to cross Rs 350-crore mark worldwide on Independence Day Advertisement
Newsletter | Click to get the day's best explainers in your inbox
Lal's protege and senior archaeologist Buddha Rashmi Mani, who led the second round of Ayodhya excavations in 2003, said: "Prof B B Lal guided four generations of archaeologists and completed 101 years of his life, always contributing to the subject, a great service to the discipline."
Also Read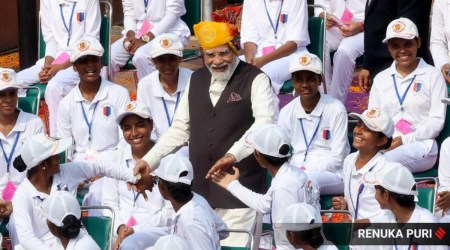 Narendra Modi Independence Day Speech Live Updates: India now identified ...
Govt SOP for Judges: Do not name officials for court panels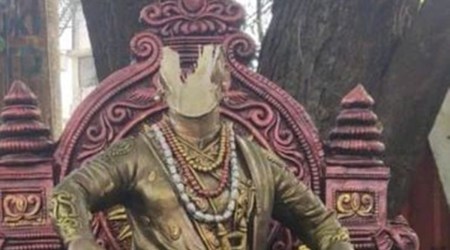 Shivaji statue vandalised in Goa, police initiate inquiry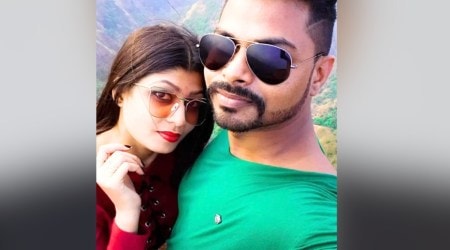 Chhattisgarh: 5 years after local news anchor went missing, her partner h...
Lal's last rites were held at the Lodi Road crematorium on Saturday evening. In his later years, he lived in Delhi with the eldest of his three sons, Rajesh Lal, who is a retired Air Vice Marshal. "He would read and write every day. In fact, his latest book on Rigvedic people is due for release in a few days," Rajesh Lal said.
© The Indian Express (P) Ltd